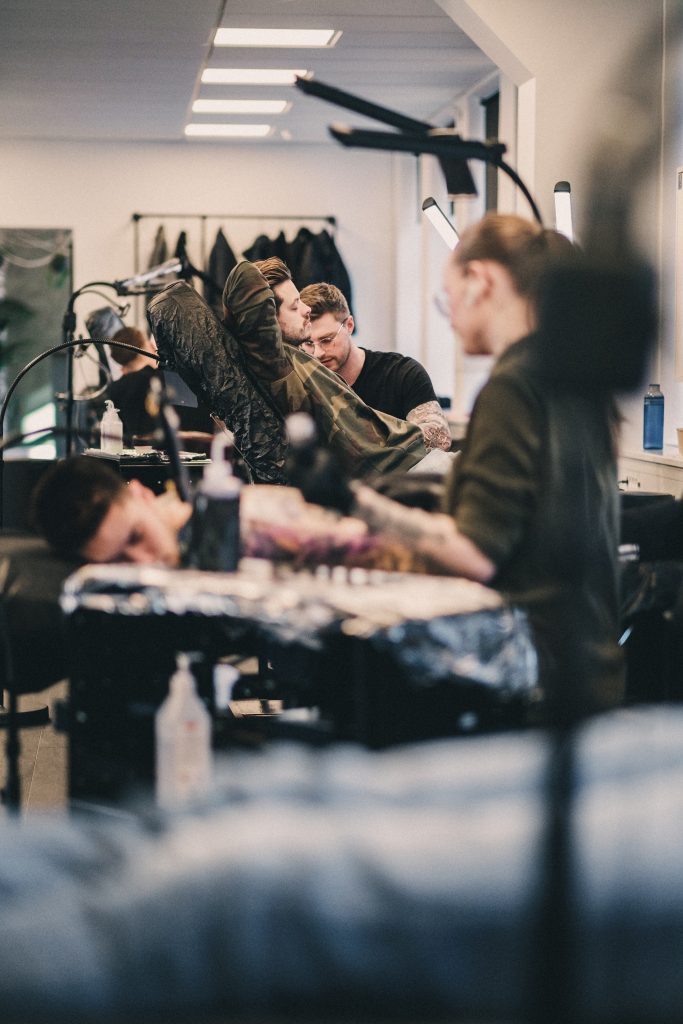 Dropout Collective
Christopher Henriksen and Ruben Jordan Langsted created Dropout Collective in 2021 where the core idea was to create a kick-ass environment where the most talented and inspiring artists work side by side – creating the highest quality work possible!
Both Ruben and Chris have previously been shop owners and each respectively have over a decade of experience as tattoo artists. After a short break from owning shops, they decided to partner up and bring together their ideas and vision for a dynamic setup that benefits artists working in a collective. 
We believe we have some of the most talented and respected artists in Denmark under the same roof, together with guest-artists from all over the world. We host a wide range of artists who each share and contribute with their unique skills and style to the danish tattoo scene. Improving and exchanging ideas, techniques and mindsets.
We honor and respect the history and tradition of the industry, while we progress into the next era of tattooing.
Dropout Collective – made for tattooers, by tattooers.